+800M
---
GPS route – Unmarked route
Pavelló Girona - Fontajau
The Traka is a gravel bike or MTB ride where the traffic code must be complied with and respected Paths, roads and the interior of the villages are open to traffic.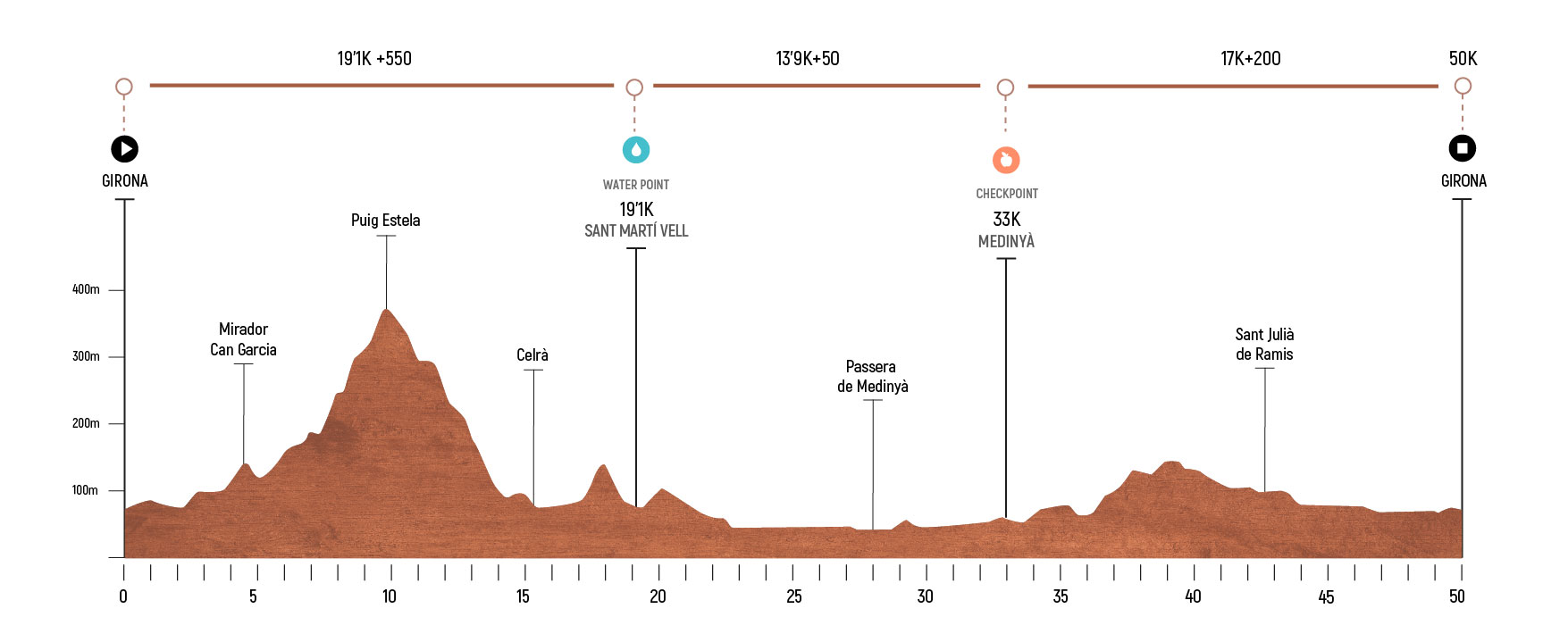 Route information
Start and finish: Pavelló Girona-Fontajau
Distance and altimetry
Real distance: 50k
Positive altitude: +800m
Cumulative altitude: 1600m
Maximum altitude: 250m
Minimum altitude: 70m
Terrain
85% track
15% asphalt
Time first participant: 1h45m
Cutting time: 4h00m

Schedule cuts (pass control)
Water point. Sant Martí Vell 19,1k: 9:45
Feed zone 1. Medinyà 33k: 10:45
FINISH. 12:00

Navigation GPS (no marks)
Services we offer you
Official gift
Environmental tax
Personalized back with straps
Timing and chip
Code Komoot to download the track
Online time
Online Photos

Pre-race food area

(breakfast)

Feed zone

on track

Feed zone

at finish
Wardrobe service
Assistance en route
Medical point
Bicycle washing area
Showers and toilets
Car park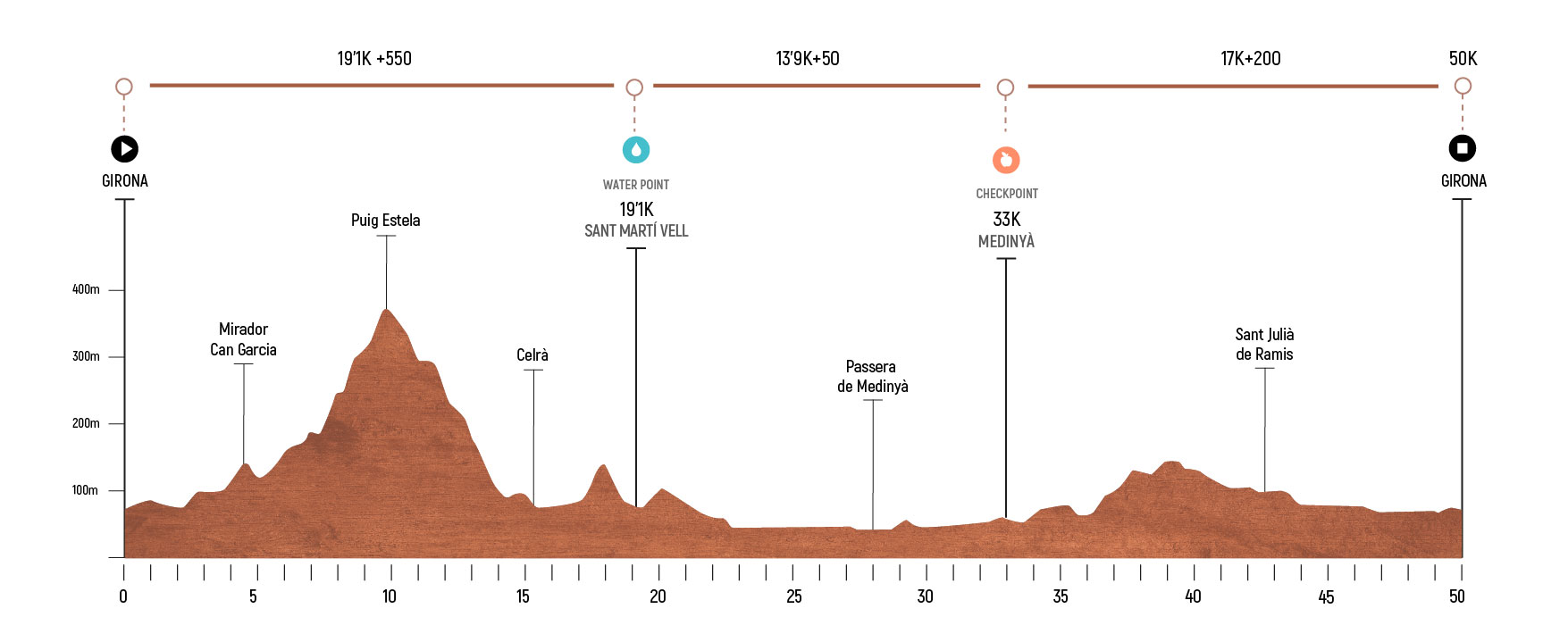 * Remember that we do not provide any single-use containers for refreshments
Feed zone

(on route): 1
Feed zone 1. Medinyà 33k
Feed zone at finish
Site: Pavelló Girona-Fontajau
Time: until 13:00

Product Food zone​​s




Food zone

META: water, isotonic drink, beer, coffee, banana, orange, nuts, olives, potato omelette (all gluten-free) and pasta, rice or quinoa.
Individual categories
Absolut

woman

Absolut man

No binary